About



Phone Girl® is the one stop communication store. At Phone Girl, we give you the freedom to choose from not just one company but many.
"Free Phones " California Lifeline Program, eligible customers will receive 5-inch smartphone, free unlimited monthly calling and texting, plus free data every month.
There no bills, no credit checks, and no fees to participate in this free program. Signing up takes just a few minutes @ the Phone Girl location.
Phone Girl, has a very close working relationship with its retail partners, Boost Mobile, Sarver Corp, and others who are the brand leaders at many of the top retail chains.
Phone Girl your One Stop source for your communication needs, affordable pre-paid phones plans ,from unlocked GSM devices, phone charges, sims , Nationwide 5G Networks, just to name a few: Simple Mobile, Tracfone, and Net10, Activation can be sold separately, Unlocked GSM Compatible devices are available. Port number assistance. Top Up, Data, available with over 27 service providers. Newest addition, SmarTek on site. Same day repair looking to replace your screen or troubleshooting your device.

Cell Phone Savvy 101
CLASSES WILL BEGIN SEPTEMBER 2020.
WE BEGIN TO PICK UP WHERE WE LEFT OFF BACK IN MARCH 2020. "SAFETY FIRST," WE WILL ADD THE NEW SAFETY MEASURES DUE TO THE COVID-19 PANDEMIC.
We ask that all participants wear mask as we ensure the safety of all. Phone Girl is in compliance with safety measures of California Department of Public Health and safety. For more information go to the link: https://www.countyofnapa.org/DocumentCenter/View/17945/Guidance-for-Face- Coverings_06-18-2020

This Class is welcomed to anyone who wants to learn about smartphones, sending emails, pictures texts and much more. We welcome all our community residents.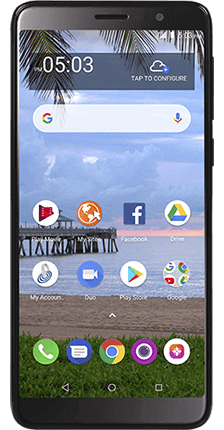 Free Free Free Free
Sign up today and if approved Get it sent to you!
Click on the link below
https://www.truconnect.com/?AgentId=29142